Here's the situation in the Methow
This view is looking northwest from Sun Mountain Lodge towards Goat Peak (on left).
The image reloads every few minutes.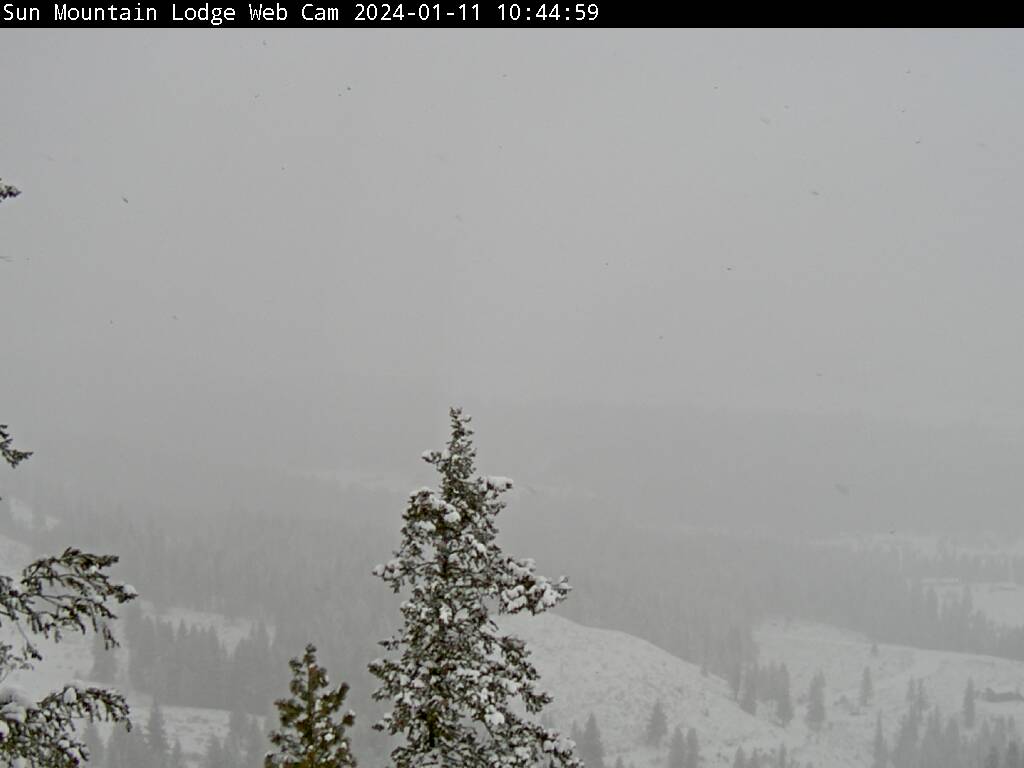 Mayflower Package
April showers bring May flowers and also Sun Mountain Lodge's Mayflower Package.  Enjoy a beautiful guestroom and delicious breakfast!
Weekend package starts at just $235 per couple (Friday-Saturday nights) plus tax, based on double occupancy.
Midweek  package starts at just  $205 per couple  (Sunday-Thursday nights) plus tax, based on double occupancy.
No charge for the beautiful springtime scenery at Sun Mountain Lodge!
Gift Cards Are Available!
Please click "Book Now"  or phone our Reservations Office for details. 

Book Now 

Phone 800-572-0493 for information and reservations.
Our Reservations Staff will be available daily from 9am-7pm.
Additional local webcams:
http://www.methownet.com/methowwebcam.html
Methow Valley Airport Cam:
http://www.wsdot.wa.gov/aviation/WebCam/MethowValley.htm
Weather:
The closest NOAA weather station to Sun Mountain Lodge is at the North Cascades Smoke Jumper Base/Methow Valley State Airport, approximately 5 miles SE of Sun Mountain as the crow flies.
See the current weather forecast here.